CONTACT US
Tel: 0086 15961653782
Email: info@brightsail-asia.com
Address: No.291 Nan Street,Zhutang town,Jiangyin City,Jiangsu Province,China.
How To Make Licorice Powder On BS Hammer mill
Source:
Date: 2021.11.12
Clicks: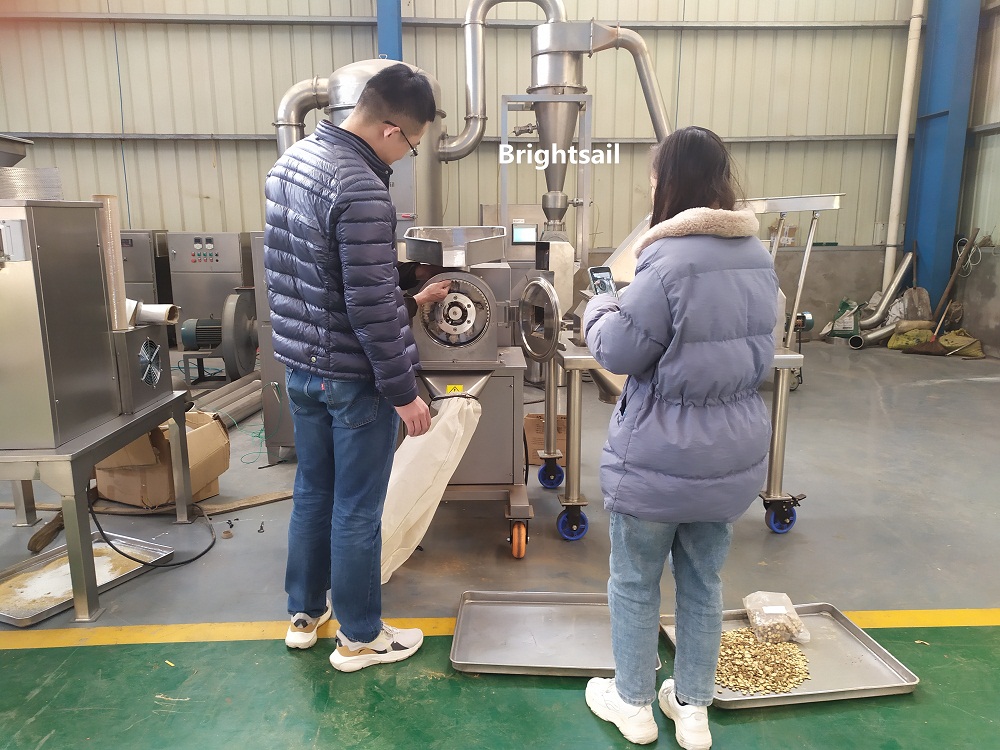 Yesterday,we took a licorice grinding test on BS hammer mill.
Our BS small hammer mill with high speed rotating speed. It can be widely applied in industries of medical, chemical, foodstuff etc.
Its simple structure is easy for operating,for most materials,its crushing fineness can reach 10-120 mesh.