CONTACT US
Tel: 0086 15961653782
Email: info@brightsail-asia.com
Address: No.291 Nan Street,Zhutang town,Jiangyin City,Jiangsu Province,China.
Conveyor Belt In Belgian Factory
Source:
Date: 2022.01.28
Clicks: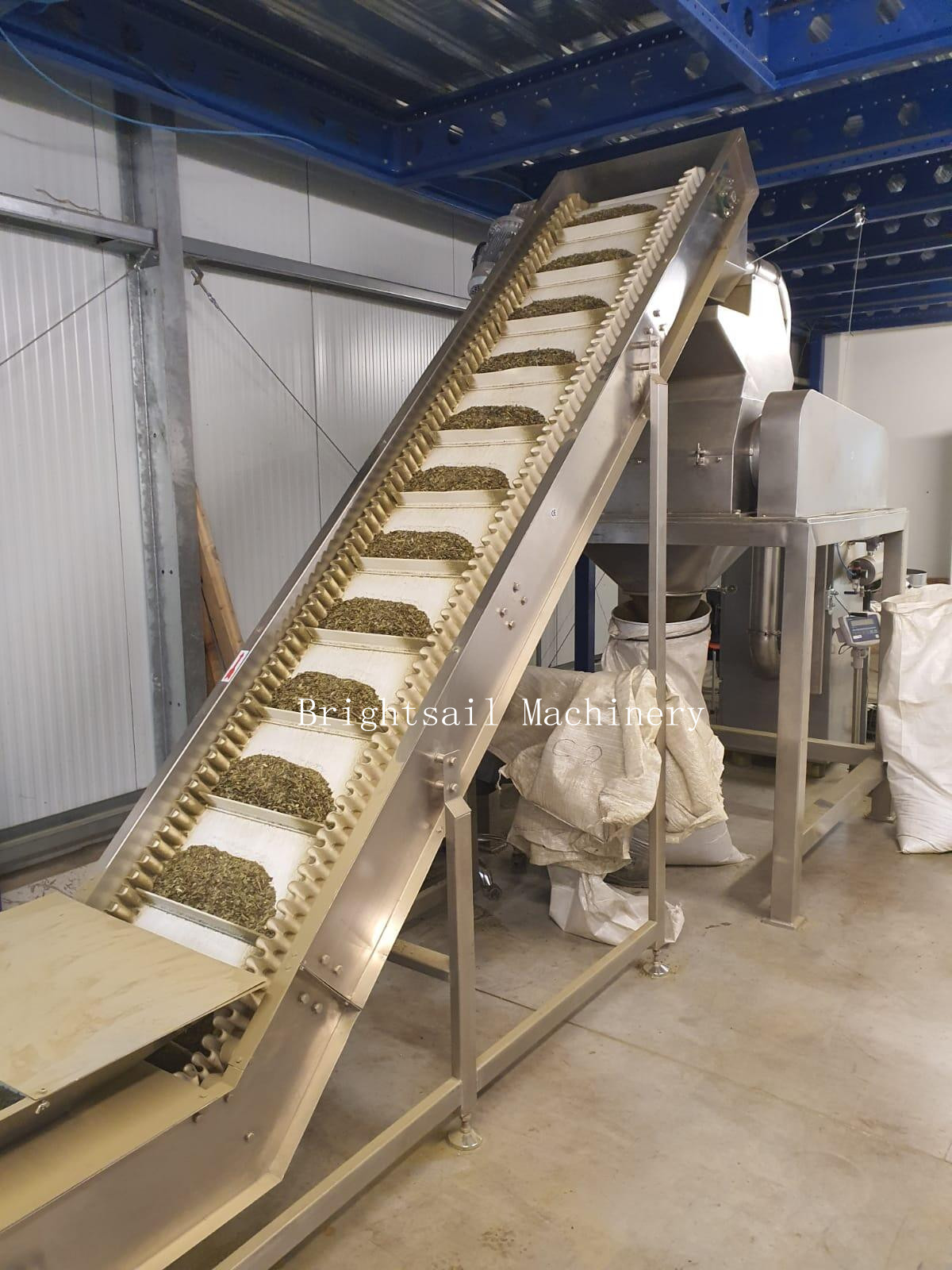 This is our conveyor belt in Belgian customer's factory,used for feeding herbs into BSC coarse crusher.
BS series belt conveyor belongs to our automatic feeding conveyor with features of simple structure, convenient operation and easy maintenance. It is mainly used for lifting dry granular materials, and big materials. For example, red chilli, rice,chips, shells and screws. Such type conveyor can be widely applied to food industry, chemical and pharmaceutical industries.
machine video:https://www.brspowder.com/products-detail-129616