CONTACT US
Tel: 0086 15961653782
Email: info@brightsail-asia.com
Address: No.291 Nan Street,Zhutang town,Jiangyin City,Jiangsu Province,China.
Flax Seed Grinding Test On BS Roller Crusher
Source:
Date: 2021.10.29
Clicks: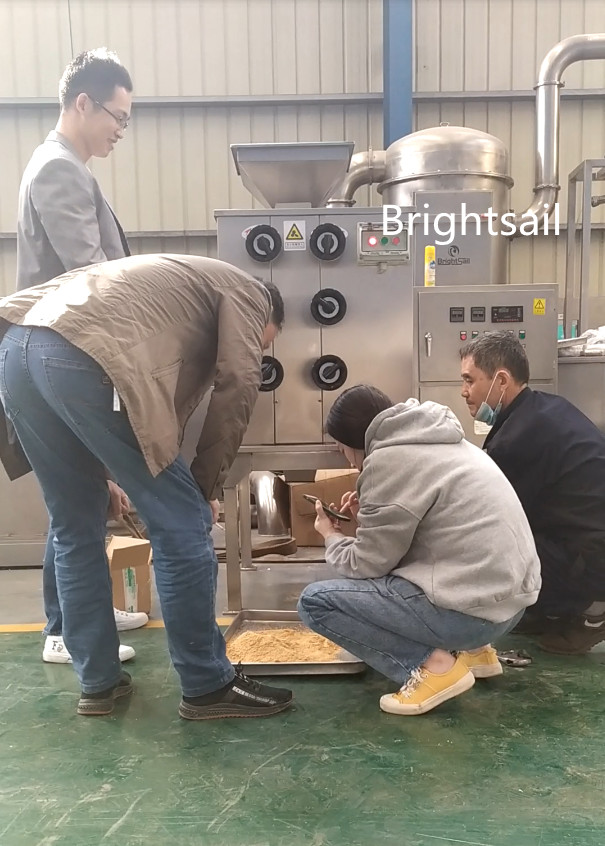 We took a grinding test on BS roller crusher,for making flax seeds powder according to our customer's requirement.
BS roller crusher is specially designed for sesame, peanut, almond and other materials with large oil content...etc.
It can grind such materials at room temperature. It is widely used in pharmaceutical, chemical, food and other industries.
You can click on the link below to know more about this flax seeds grinding test: