CONTACT US
Tel: 0086 15961653782
Email: info@brightsail-asia.com
Address: No.291 Nan Street,Zhutang town,Jiangyin City,Jiangsu Province,China.
Nwe BSZ Pin Mill Machine Will Be Shipped Out
Source:
Date: 2021.10.27
Clicks: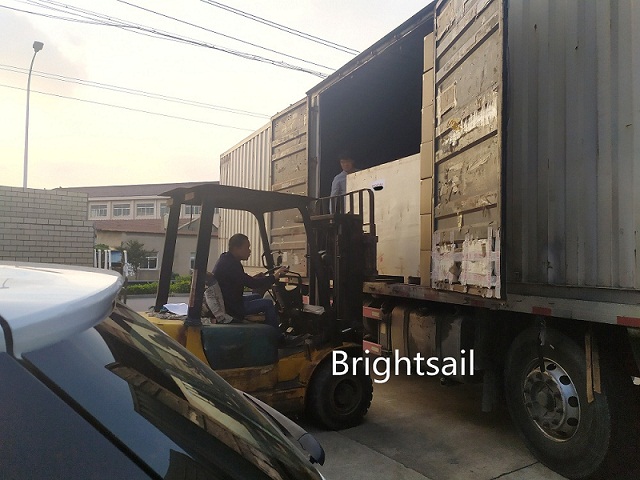 There is a Pin Mill machine in this wooden box,and now,our worker is loading it into the container,it will be shipped out soon later.
This type of cocoa milling machine has two grind discs which rotate against each other to achieve high speed rotating.It no need screen in grind chamber,change powder size by changing speed.It's good for making very fine powder.
Click on this link below,you can see how it works.