CONTACT US
Tel: 0086 15961653782
Email: info@brightsail-asia.com
Address: No.291 Nan Street,Zhutang town,Jiangyin City,Jiangsu Province,China.
Checking The BS-630 Hammer Mill Before Shipment
Source:
Date: 2022.03.15
Clicks: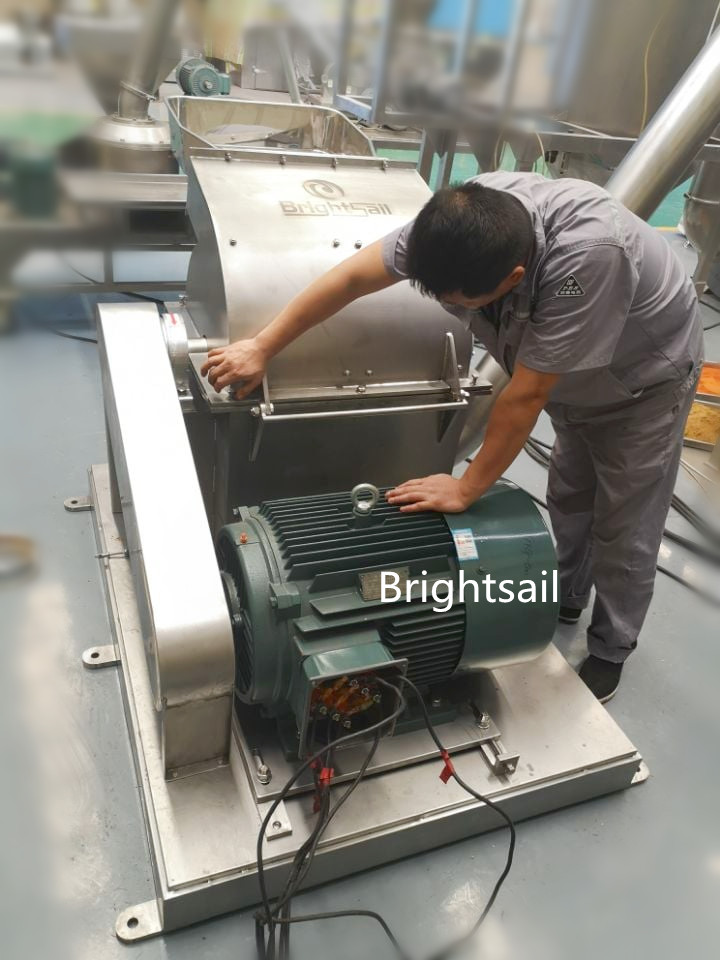 Our BS-630 hammer mill is being checked,it will be sent out days later.
Our BS hammer mill is specially suitable for grinding chili,pepper,cumin,cinnamon,garlic,fenugreek seeds,pepper,turmeric...and other materials with high oil cotent.
For herbs and roots,it also has a good crushing effect.
The temperature of the grinding chamber remains normal even though after conytinuous working,so color and smell of material won't be changes after being ground.