CONTACT US
Tel: 0086 15961653782
Email: info@brightsail-asia.com
Address: No.291 Nan Street,Zhutang town,Jiangyin City,Jiangsu Province,China.
One More BSP-450 Pulverizer Set Was Packed
Source:
Date: 2022.03.11
Clicks: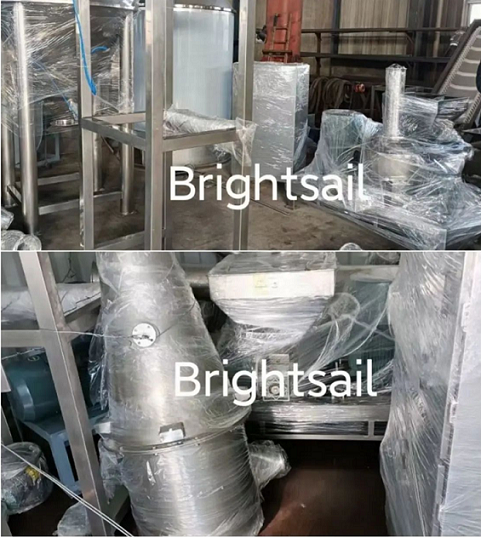 One more BSP-450 pulverizer set was packed, second order of our customer in Vietnam.
BSP grinding machine has the properties of wind selection,having no sieve or net,and an even granularity of the processed material.
Its final powder can reach about 60~2500 mesh without any screen or sieve in the grinding chamber.
It is good at grinding turmeric,ginger,seaweed,konjak,rice,teff,tea leaf,cinnamon,barley,corn...
video link:https://www.youtube.com/watch?v=WmGRw2jCc2k