CONTACT US
Tel: 0086 15961653782
Email: info@brightsail-asia.com
Address: No.291 Nan Street,Zhutang town,Jiangyin City,Jiangsu Province,China.
Clove Grinding Test On BSC Coarse Crusher
Source:
Date: 2022.03.04
Clicks: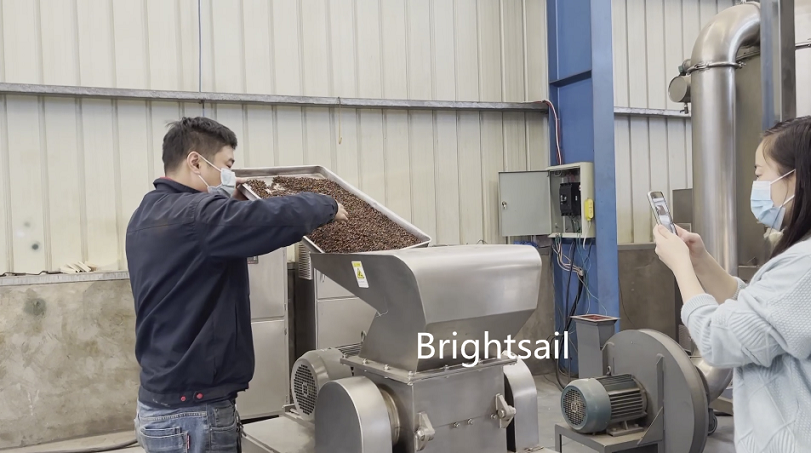 Yesterday,we took a clove grinding test on BSC-300 coarse crusher,for making 3~6mm clove granules.
Our BSC series coarse crusher is suitable for the auxiliary equipment before the fine crushing process in the pharmaceutical, chemical, food and other industries. It works well with most materials.
It is suitable for granulation or as a primary mill.