CONTACT US
Tel: 0086 15961653782
Email: info@brightsail-asia.com
Address: No.291 Nan Street,Zhutang town,Jiangyin City,Jiangsu Province,China.
Sugar Test On BSR-4000 Ribbon Blender
Source:
Date: 2022.01.19
Clicks: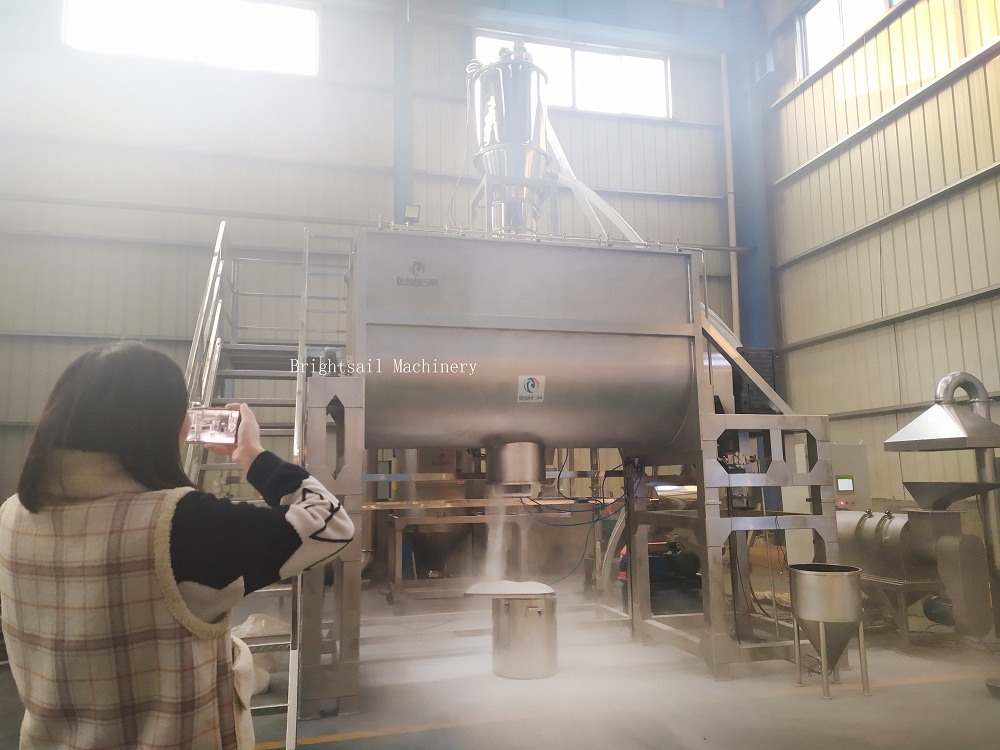 This is our BSR-4000 ribbon blender,we tested sugar powder on it.
This series Horizontal ribbon mixer comprises of U-shape barrel,transmisstion parts and ribbon agitating blades which usually have doubleor triple layers with outside screw gathering material from side to center,and inside screw transmitting the material from center to sides to form convection mix.