CONTACT US
Tel: 0086 15961653782
Email: info@brightsail-asia.com
Address: No.291 Nan Street,Zhutang town,Jiangyin City,Jiangsu Province,China.
Good Feedback About BSV-200 Blender Mixer From Algerian Customer
Source:
Date: 2021.08.25
Clicks: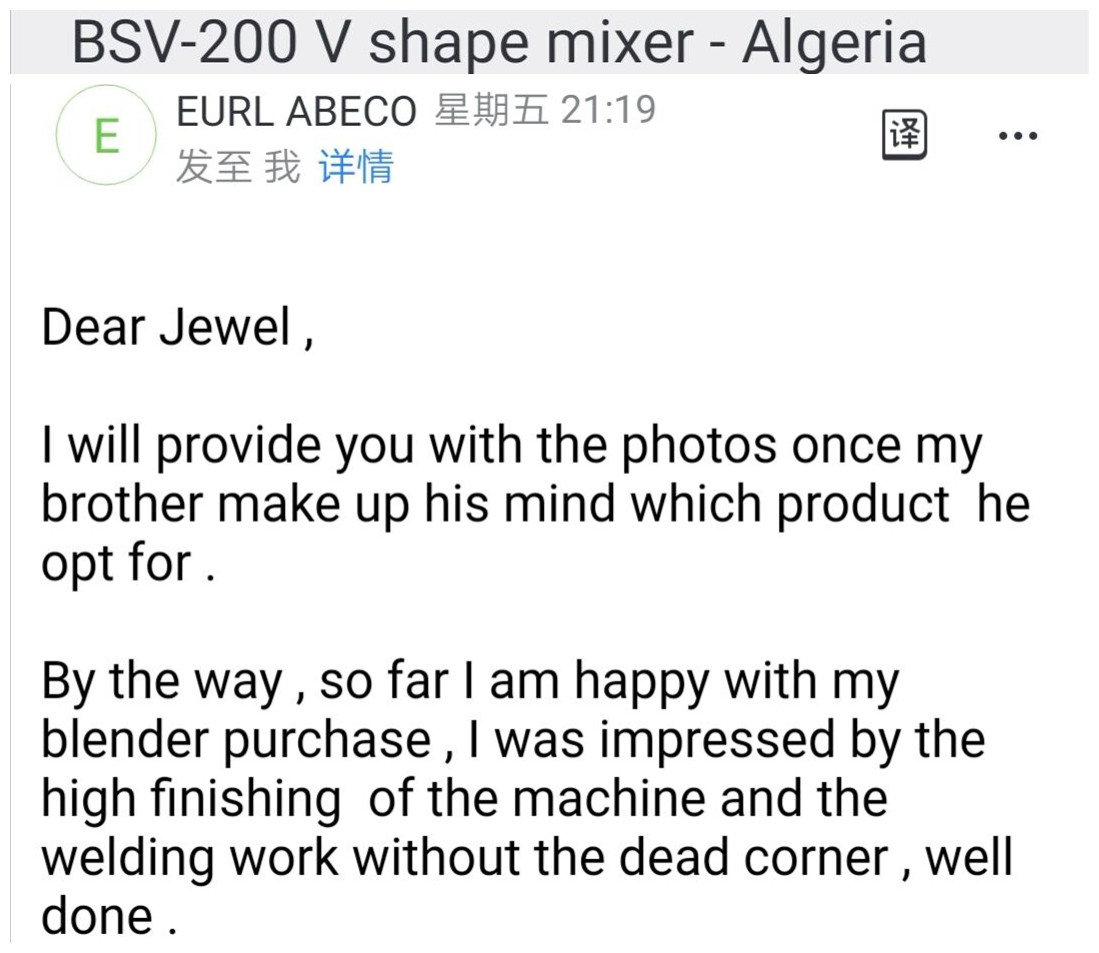 Here is good feedback from our Algerian customer,about our BSV-200 model blender machine
Our BSV-200 blender is used to mix dry powder or granules for pharmacy,food,chemical and other relative industries.
It has unique design of mixing cylinder,high mixing efficiency,free of dead corner and even mixing.
links for more videos of BSV mixer:
https://www.youtube.com/watch?v=mknk_dM8lZs
https://www.youtube.com/watch?v=a8E5rcKQy1M