CONTACT US
Tel: 0086 15961653782
Email: info@brightsail-asia.com
Address: No.291 Nan Street,Zhutang town,Jiangyin City,Jiangsu Province,China.
Testing Defatted Peanut On BSP Pulverizer Set
Source:
Date: 2021.12.21
Clicks: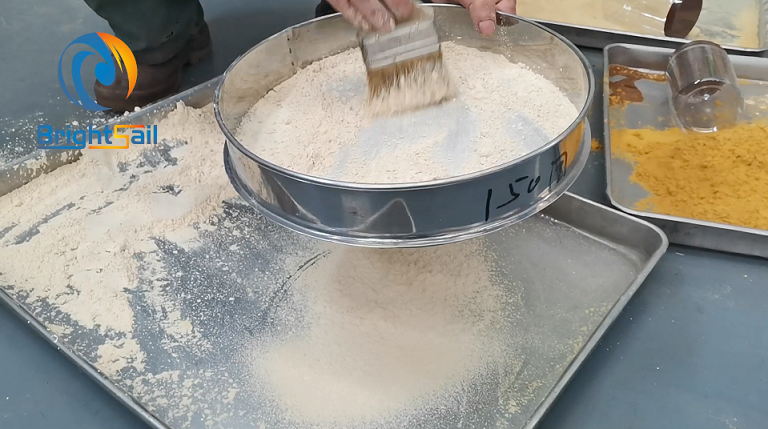 We tested defatted peanut powder on BSP air classifier mill the other day,for making superfine peanut powder.The result is satisfactory.
Our BSP grinding machine is made up of three parts:main machine,auxiliary machine and electric control box. BSP grinding machine has the properties of wind selection,having no sieve or net,and an even granularity of the processed material.