CONTACT US
Tel: 0086 15961653782
Email: info@brightsail-asia.com
Address: No.291 Nan Street,Zhutang town,Jiangyin City,Jiangsu Province,China.
Feedback About Our Herb Processing Machines
Source:
Date: 2022.01.06
Clicks: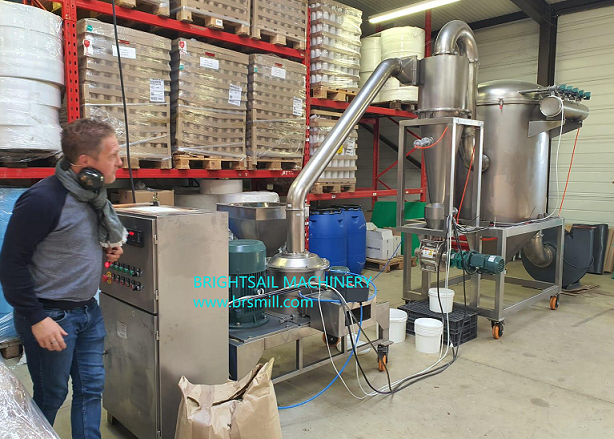 This is fresh buyer show from Belgium,they make herbal products by our machines.In this picture is our BSP-350 model air classifier mill.
Our BSP series herbal grinder can be widely used to grind different materials,like rice,seamoss,teff,herbs and other low oil content spices,such as ginger,turmeric...
Its final powder fineness can reach about 60-2500 mesh.Because of its even and superfine powder,this powder grinder is popular with our customers.
https://www.brspowder.com/products-detail-160346